Nagpur Municipal Corporation launched the very first Electric Bus Fleet for Women under its "Tejaswini" initiative. Nanda Jichkar- Nagpur's mayor – flagged off the 9-meter long Electric buses from Olectra-BYD based in Hyderabad. Olectra-BYD is also the first EV company to achieve the coveted milestone of cumulatively driven 5 million km crossing by its eBuses in commercial operations in Himachal Pradesh, Mumbai, Hyderabad, Kerala and Pune.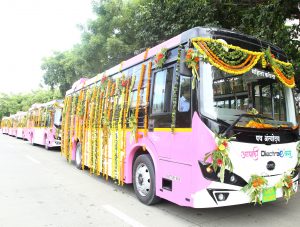 These busses are expected to benefit around 1 Lac Women passengers every month in this zero- emission public transport service. On average, running these 5 eBuses will result in a massive reduction in carbon emissions to the tune of 13 Lac tons of CO2, avoiding using 4 Lac litres of diesel saving significant fuel costs annually by NMC and equivalent to planting 6,500 trees.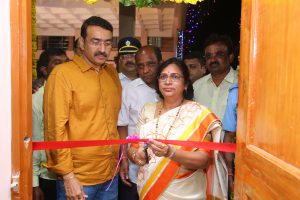 Mr.Anand Swaroop, Chief Operating Officer Olectra, said that: Olectra is proud of this initiative to foster the participation of women throughout the country. The Olectra-BYD coaches are fully equipped to provide a variety of services for women in a bus.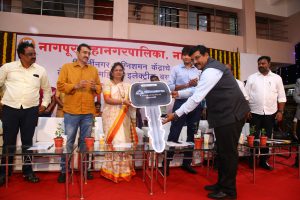 Olectra-BYD eBuses are the result of our extensive R&D complemented by state-of -the-art technology that has proven its quality by covering 5 million KMs in many cities across the country.